SBI high-load type
With all advantages of our SBG type, SBI improves load capacity and increases speed capabilies for the rail system.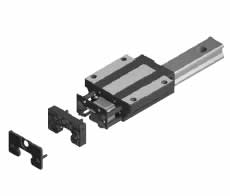 SBG standard
Standard SBC linear rail system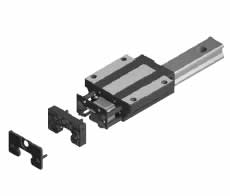 SBS type
-Assembly height is lower than SBG type
-Type : SBS 15~45
SPG Spacer
Low noise type in which the plastic spacer are inserted in between balls.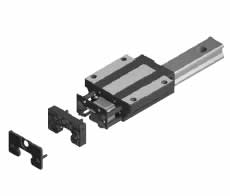 Low noise (Spacer type)
Spacer are inserted in between balls
SPG (=SBG dimensionally interchangeable)
Type : SPG 20~35
SPS (=SBS dimensionally interchangeable)
-Type: SPS 20~35
SBM Miniature
Miniature linear rail system with compact size also achieve high-load.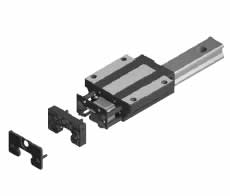 SBM (Standard miniature)
-Type: SBM09~15
SBML (High-load miniature)
-Type : SBML09~15
SBMW (Wide type miniature)
-Type: SBMW09~15